Lundin Group
---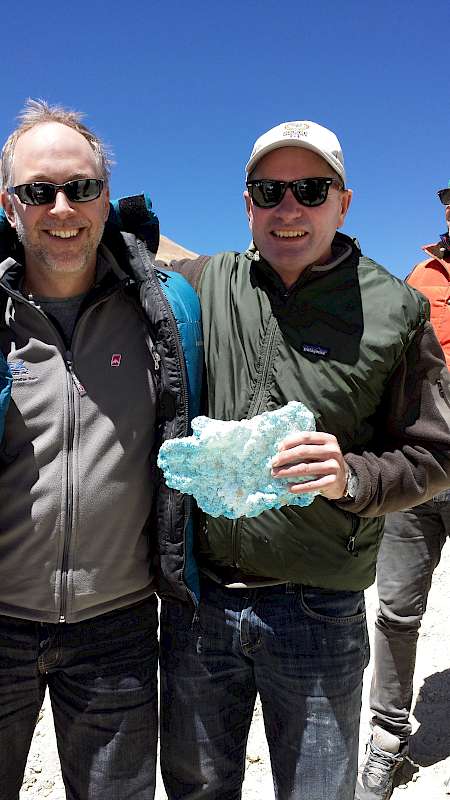 The Lundin Group has a long and storied history in Argentina. Since the 1990's they were involved in the Alumbrera and Veladero projects. In the early 2000's the Lundin Group staked the Vicuña district and in doing so they have unearthed a major new copper district in the heart of the central Andes - already a source of 40% of the world's copper supply. To date the Lundin Group exploration companies have discovered 17 million tonnes of copper, 29 million ounces of gold, and 354 million ounces of silver in the Vicuña District which is emerging as a globally significant Giant Metal Deposit Cluster. The Group has been and continues to be committed to the aggressive exploration of this area.
Giant Metal Deposit Clusters are extremely rare. They occur only when many exceptional and unusual geological processes coincide in one place to produce an extraordinary concentration of metals. Major mining companies were all built around the control of one or more of the world's great GMD districts, and therefore the discovery and control of these freaks of nature is the holy grail of the mining industry and the essential building block of any globally significant mining company. Well known examples of Giant Metal Deposit Clusters include Escondida (BHP), Chuquicamata and El Teniente(Codelco);Grasberg (Freeport). The Lundin Group through three separately listed public companies TSX: FIL TSX: JOSE; TSXV: NGEX; is in the fortunate position of controlling the only GMD district not already owned by one of the global major mining companies.
The Vicuna district has been in the news this year as Josemaria Resources moves it's namesake project toward production; Filo Mining delivers some of the longest and highest grade intercepts in the world; and NGEX prepares to drill out the high grade core of its Los Helados Deposit.
As the world begins to urgently work on the green energy transition there is a growing realization that unprecedented amounts of copper will be needed to wire this new world. The golden age of copper is beckoning and just in time to meet this demand is this once in a generation opportunity with the Lundin Group of exploration companies.
Return Home