About Us
The Lundin Group
Founded by Adolf H. Lundin over 50 years ago, the Lundin Group of Companies comprises separate, individually managed public companies focused on the minerals, metals, renewables and energy sectors. Our expertise ranges from early exploration to development and production. 
The Lundin Group itself is not a corporate entity or a parent company. It is a way of describing a group of companies that share the benefits of the Lundin Family's expertise, evaluation, guidance and funding. The Lundin Family is usually one of the largest shareholders of each of the companies through several family trusts.
Over the years, The Lundin Group has earned a reputation for executing and delivering projects to the highest standards and to the satisfaction of all stakeholders. Click here to view the 2022 Lundin Group Brochure.
Lundin Group Today and Beyond
With an entrepreneurial and adventurous outlook on business and life, Lukas H. Lundin and Ian H. Lundin followed in their father's footsteps. Innovative, people-oriented leaders, they have been responsible for the Lundin Group's extraordinary growth. The Lundin Group continues to build futures based on the principles established by visionary founder, Adolf H. Lundin.
The Lundin Group is now lead by Lukas Lundin's sons Adam Lundin, Jack Lundin, Will Lundin and Harry Lundin who represent the third generation along with several other family members.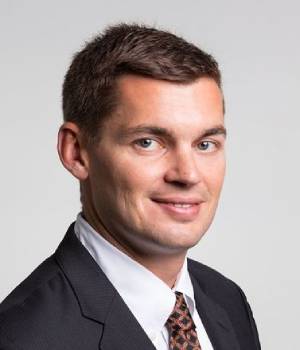 Adam Lundin
Chair, Lundin Mining Corporation
Mr. Lundin has many years of experience in capital markets and public company management across the natural resources sector. His background includes oil & gas and mining technology, investment...
Read More
Jack Lundin
President of Lundin Mining Corporation
Jack Lundin was appointed President in December 2022. He has extensive experience in the natural resource industry gained through exposure with several Lundin Group companies...
Read More
William Lundin
Chief Operating Officer of International Petroleum
William Lundin was born in 1993 in Canada and holds a degree in Mineral Resource Engineering from Dalhousie University. William has been involved in the natural resource industry his entire life th...
Read More
Harry Lundin
Director of International Petroleum
Harry Lundin graduated from the University of Arizona, where he obtained a degree in Mining Engineering. In addition, Harry received his Master's degree in Metals and Energy Finance from Imperial C...
Read More
What sets Lundin Group companies apart from many others in the resource industry is our belief that long-term growth is best achieved through shared community values. Our primary goal is always to build lasting relationships with our employees, the immediate community and all levels of government. When we invest, we do so for the long term. With a firm recognition of our environmental responsibility.