The Lundin Foundation
Established in 2007, the Lundin Foundation is a nonprofit corporation supported by contributions from Lundin Group companies. The Foundation works alongside Lundin Group companies, host governments and local communities to design and support initiatives aimed at delivering inclusive, sustainable benefits streams from resource development activities. Since inception, the Foundation has disbursed over US$67.5 million across 17 countries in four thematic areas: Education and Skills Training, Local Procurement, Economic Diversification and Social/Environmental Innovation.
Who We Are
The Lundin Foundation is a registered Canadian non-profit organization supported by the Lundin Group of Companies. We work closely with contributing partners to create shared value and build resilient communities everywhere we operate. We work with our corporate partners and stakeholders to improve the management of, and revenue streams from, resource development. Operating across diverse geographies, each with a unique cultural and socio-economic context, our aim is to ensure inclusive benefits for generations to come.
The Foundation embodies the entrepreneurial spirit of the Lundin Group of Companies. We create jobs, stimulate the economy, train workers and improve livelihoods for those living at or near the bottom of the economic pyramid. We design and implement strategic initiatives through the provision of capacity building, targeted technical assistance and performance-based funding. Since inception, the Foundation has disbursed $67.5 million in support of building resilient communities.
The Foundation is headquartered in Vancouver, Canada with regional offices and staff representatives in Chile, Ecuador, Kenya, Botswana and Sweden.
---
What We Do
The development of mining and oil and gas industries holds tremendous potential to transform local livelihoods and bolster economies in a sustainable and inclusive manner. In the last ten years, the benefits arising from the industry have come under particular scrutiny as foreign direct investments, primarily driven by mining and oil and gas companies, began to overtake official development assistance in developing countries. Host governments and local stakeholders also demand clear strategies for benefits to be retained locally. 
When resource discovery is accompanied by strong governance, a skilled local workforce and a vibrant private sector, the growth of the industry contributes to strong public finances and employment opportunities expand; economic growth is spurred through increased business activity throughout the value chain.
However, when countries with resource discoveries lack essential building blocks – governance, educational institutions, a capable private sector –   much of the transformative potential of the industry can be lost, resulting in companies facing significant operational risks and local communities realizing few benefits.
With a vision to address these interconnected challenges, the Foundation has carefully selected four strategic focus areas: Education and Skills Training, Local Supplier Development, Economic Diversification and Social and Environmental Innovation.
FIND OUT MORE AT THE
LUNDIN FOUNDATION WEBSITE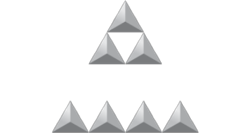 Responsible natural resource development can be a powerful catalyst in a country's development. We focus on four strategic areas in our work to benefit local communities and bolster economies in a sustainable and inclusive manner.
EDUCATION AND
SKILLS TRAINING
Ensuring local communities have the skills for,  employment opportunities directly or indirectly arising from our operations, the Foundation partners with local training institutions to provide industry relevant programs, ensuring the availability of a capable and qualified workforce.
LOCAL SUPPLIER DEVELOPMENT
Working with contributing partners to ensure procurement practices accommodate existing business capacities where possible. The Foundation also offers technical assistance and financing programs for local businesses, strengthening local capacity to bid for and win, business contracts. 
ECONOMIC
DIVERSIFICATION
The Foundation identifies sectors unrelated to mining or oil and gas, with growth potential and local employment opportunities.  The Foundation provides risk capital and technical assistance to support businesses operating in these sectors, contributing towards resilient and sustainable economies.
SOCIAL AND
ENVIRONMENTAL INNOVATION
Communities located in close proximity to resource development projects often face complex social or environmental challenges.  The Foundation supports these communities in identifying and implementing solutions to these challenges.